If you've ever watched "Jingle All the Way," you'll know that you shouldn't leave it until the last minute to buy the popular toy your kid wants for the holidays. You can avoid unnecessary stress this festive season by doing your shopping well in advance. And part of this is finding the most popular toys of the 2023 holiday season.
Unless your child has made you a detailed list, you might still be looking for the hottest toys to make them happy this Christmas. From Barbies and Kens to LEGO sets and laser tag, we've put together a comprehensive list of popular toys that kids will love.
Best digital pets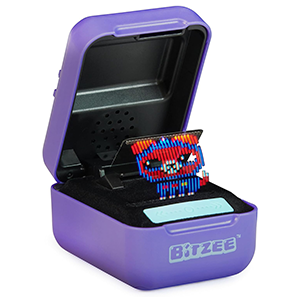 Kids will love this digital pet they can actually touch.
Sold by Amazon
It's a digital pet, but it responds to swipes, tilts and touch, making it a more interactive choice for kids. There are 15 pets in just one pod, so kids can collect them all.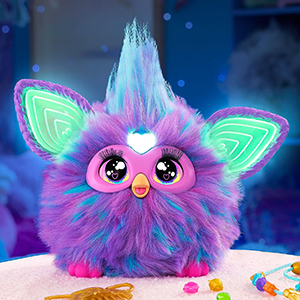 A Furby for the next generation.
Sold by Amazon
This Furby talks and sings in both Furbish and English. It chats and responds to speech, but can be easily turned off when playtime is over, unlike original Furbies.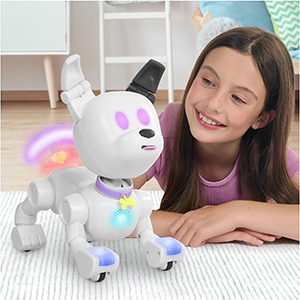 A cute companion for dog-loving kids.
Sold by Amazon
If your child has been desperately asking for a puppy, this robot dog isn't quite the same thing, but it's a fun alternative that doesn't need walking and won't eat anyone's shoes. It communicates with its tail and can respond in over 200 ways to keep children interested longer.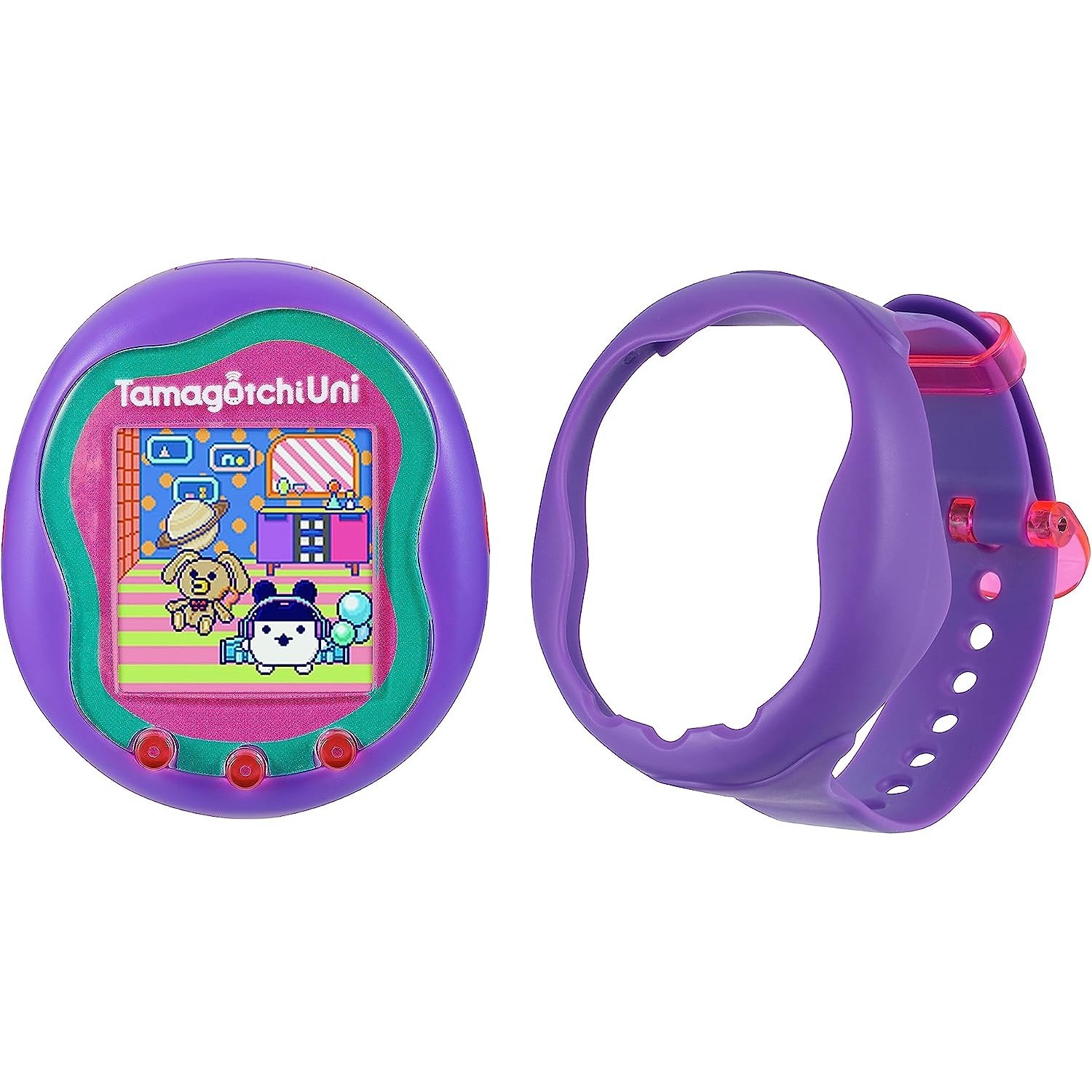 Kids can wear this Tamagotchi on their wrists.
Sold by Amazon
Way more advanced than the Tamagotchi you might have had in your youth, this one can go on global adventures and even get married. It comes with a strap to wear it like a watch, so kids can play with it anywhere.
Best dolls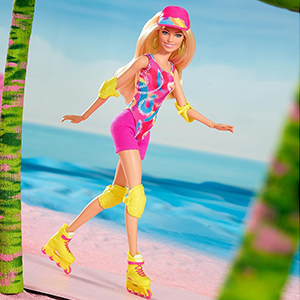 This Barbie knows how to blade.
Sold by Amazon
Based on the "Barbie" movie, this Barbie has Margot Robbie's iconic inline skating outfit. She comes with skates, safety gear and a visor to match her outfit.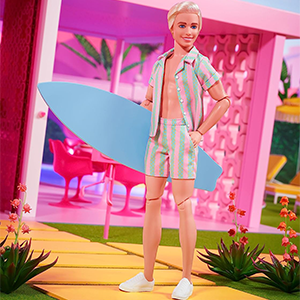 Shredding waves is much more dangerous than people realize.
Sold by Amazon
This Ken doll has his surfboard and is ready for another taxing day at his job, "beach." He has a matching striped outfit and can even stand on his surfboard thanks to the footholds.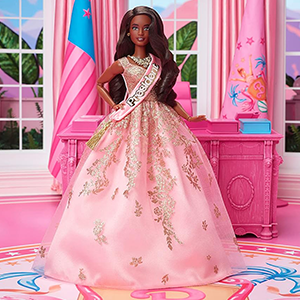 Fans of the "Barbie" movie might recognize this president.
Sold by Amazon
Another movie tie-in, this Barbie is based on the president from the "Barbie" movie. She has a gorgeous pink dress and sash that says "President" and she's ready to lead the people of Barbie Land.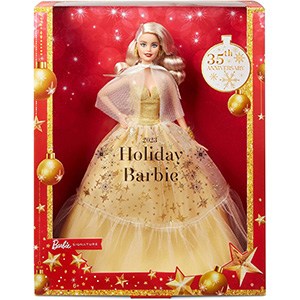 Barbie , 2023 Holiday Barbie Doll Signature Collectible
A collectible Barbie for the holidays.
Sold by Amazon
A perfect gift for the festive season, this is a collectible 35th-anniversary Holiday Barbie. She's available in four versions with a range of hair colors and skin tones. She has a champagne-colored dress and a sheer cape.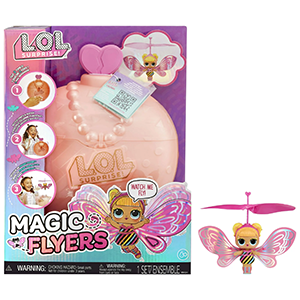 L.O.L. Surprise! , Magic Flyers
There's a surprise Flyer in each one.
Sold by Amazon
These L.O.L. Surprise! dolls can really fly when unleashed from their bottles. It's a sight that fans of fairies and other magical critters are sure to appreciate. There are three variations of this doll; you'll receive one at random.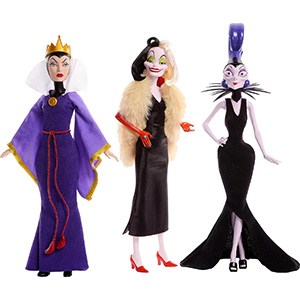 Mattel , Disney Villains Fashion Dolls
Perfect for kids who always love the villains more than the heroes.
Sold by Amazon
The Evil Queen, Cruella De Vil and Yzma make up this trio of Disney fashion dolls. They're great for kids more obsessed with the villains than with the protagonists. Each comes with its own stylish outfit.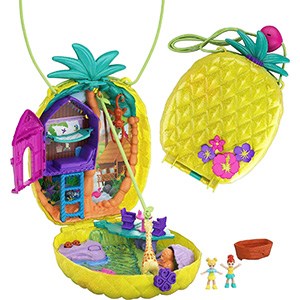 Mattel, Polly Pocket Tropicool Pineapple Wearable Purse
Polly Pocket got herself a tropical home.
Sold by Amazon
This pineapple playset comes with micro Polly and Lila dolls, plus animals and other accessories. It comes on a strap and doubles as a purse for kids to carry so they can play with their toys on the go.
Best plush toys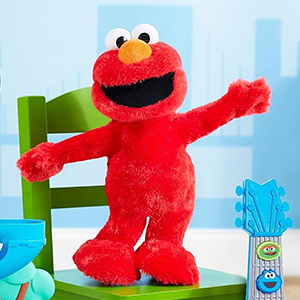 Just Play, Sesame Street Elmo Slide
Kids who love Elmo will go wild for this gift.
Sold by Amazon
Fans of "Sesame Street" will love this plush Elmo. It can talk, sing and do the Slide — though it requires four AA batteries. It's suitable for ages 3 and up and stands about 14 inches tall.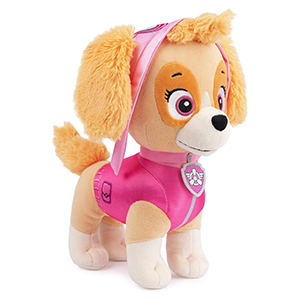 Who said dogs can't save the day?
Sold by Amazon
This Skye plushie is dressed in her pink pilot uniform. She can stand upright and is officially licensed, so you can be sure of her quality. If Skye isn't your kid's favorite, there are also Chase, Marshall, Rex and Liberty plush toys to choose from.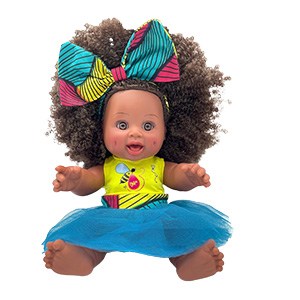 Orijin Bees , Lovey Coiley Baby Bee
Kids will love playing with this adorable baby doll.
Sold by Amazon
Made in response to a lack of dolls of color on the market, this one is available in a number of brown skin tones with various hairstyles, colors and outfits. It measures about 12 inches tall and has a cute, realistic face with dimples.
CoComelon, Peek-A-Boo JJ Plush
"CoComelon" fans are sure to get excited by this JJ plushie.
Sold by Amazon
Ideal for "CoComelon" fans, this JJ plush toy can sing songs, say phrases and make sounds from the popular kids show. It's perfect for kids from 18 months to 4 years.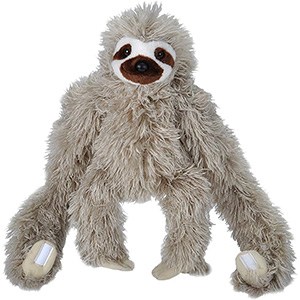 Wild Republic , Hanging Three Toed Sloth Plush
Cute and cuddly slow little dude.
Sold by Amazon
It's no secret how cute sloths are, and now your kid could have one of these slow critters in plush toy form. With its Velcro hands, kids can hang it to display it.
Best games for kids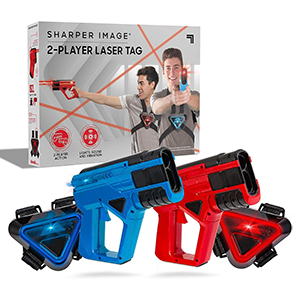 Sharper Image , 2-Player Laser Tag
Everything kids need to play laser tag at home.
Sold by Amazon
Kids can get the excitement of playing laser tag without having to go to an arena. This set comes in two-player and four-player options with laser guns and sensor vests for each player. Unlike most sets, the lasers are visible, which can add to the fun.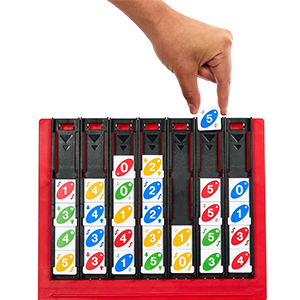 A new game in the world of Uno.
Sold by Amazon
You might know the card game UNO, but this game combines the iconic look of UNO's cards with the fun of four-in-a-row. Players can match colors or numbers, making it a more challenging version of the classic four-in-a-row game.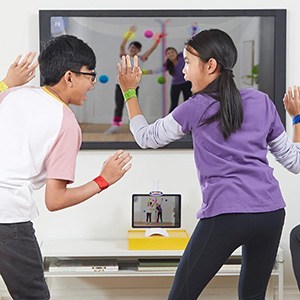 Hasbro Gaming , Twister Air Game
Twister got a high-tech upgrade.
Sold by Amazon
Forget getting tangled up and falling in a heap on the floor. This new version of Twister brings the fun to a phone, tablet or TV screen. Players have sensors on their arms and legs and follow screen prompts for a range of fun ways to play.
Best playsets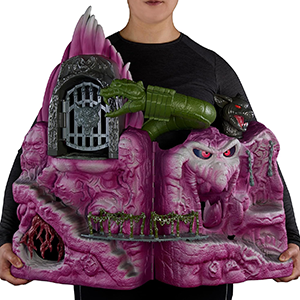 Masters of the Universe , Origins Snake Mountain Playset
Perfect for imaginative play.
Sold by Amazon
This playset has a cool retro look inspired by an old '80s design. While it's made for "Masters of the Universe" Origins action figures, it's also fun for playing with any figures of around 5 1/2 inches.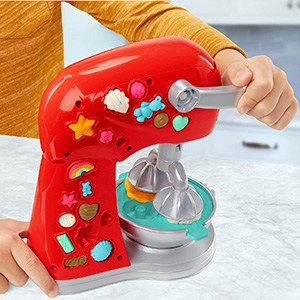 Play-Doh , Kitchen Creations Magical Mixer Playset
Give kids their own mixer, Play-Doh style.
Sold by Amazon
Whether your child is a fan of anything Play-Doh or loves messing around in the kitchen, this Play-Doh mixer is bound to keep them entertained. It has a number of molds to make colorful Play-Doh treats.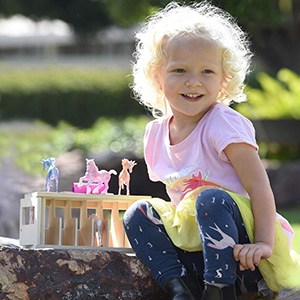 Breyer , Magic Unicorns Wooden Stable Playset
Perfect for little unicorn lovers.
Sold by Amazon
Not only does this set include six Breyer unicorns of various colors, it also comes with a cute wooden stable for kids to store them in, play with and carry them around in. It's recommended for ages 4 and up.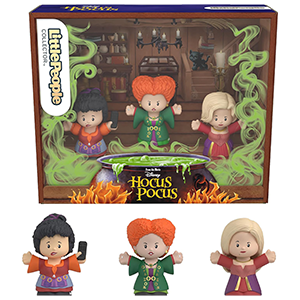 Fisher-Price , Little People Collector Disney Hocus Pocus Figure Set
Cute, spooky and fun!
Sold by Amazon
"Hocus Pocus" fans or children who love Halloween might appreciate this set of three figures depicting Winifred, Sarah and Mary Sanderson. These tiny Sanderson sisters measure around 2 1/2 inches tall and are finished to a high standard.
Best building sets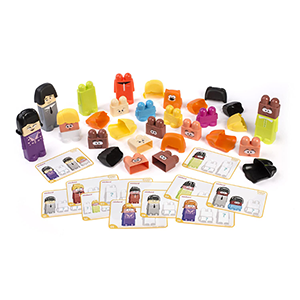 Miniland , Family Diversity Blocks
Kids can build all kinds of people with these blocks.
Sold by Amazon
With these blocks' range of skin tones and hair colors, kids can use them to build a diverse range of people. Not only are they fun for little kids to build and play with, they may also help develop fine motor skills.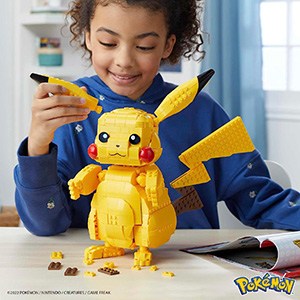 MEGA , Pokémon Jumbo Pikachu Building Set
A building set for kids who love Pokemon.
Sold by Amazon
Pokémon fans will love building this adorable Pikachu figure. It measures 12 inches high when assembled, making it impressive to display. The set contains 825 blocks and is recommended for ages 8 and over.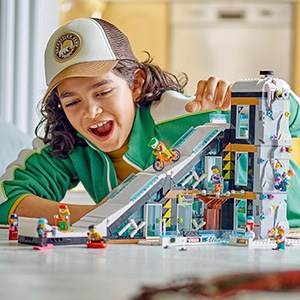 LEGO , LEGO City Ski and Climbing Center
Fun to build and play with.
Sold by Amazon
What's cool about this LEGO set is that it's fun to build and to play with. With 1,045 pieces, it's recommended for ages 7 and up. Once built, it has fun features to play with, such as a ski ramp and an elevator.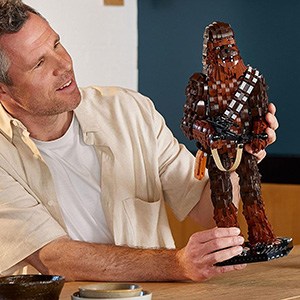 LEGO , Star Wars Chewbacca Collectible
Perfect for fans of "Star Wars" and LEGO.
Sold by Amazon
The 2,319 pieces make this Chewbacca model challenging to build, so it's recommended for those 18 plus. However, teenagers who are LEGO fans shouldn't find it too much to handle. It looks amazing once it's built, so any fan of "Star Wars" is sure to love it.
More of the best toys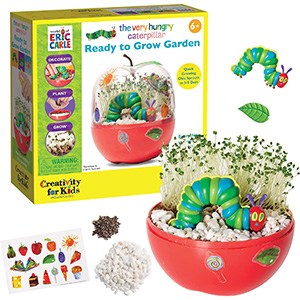 Creativity for Kids , The Very Hungry Caterpillar: Ready to Grow Garden
Gardening fun for little kids.
Sold by Amazon
If your little one is interested in gardening or growing food, this cute "Very Hungry Caterpillar" set is a great place to start. It contains everything needed to grow chia sprouts. Since they only take three to five days to sprout, kids won't lose interest before seeing results.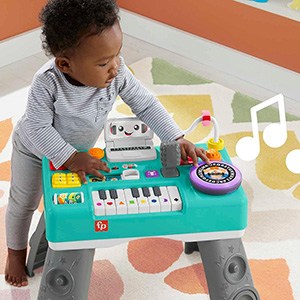 Fisher-Price , Laugh & Learn Musical Activity Center
For budding musicians.
Sold by Amazon
With a keyboard, turntable and more, this piano is great for little musicians. The combination of lights and sounds is enough to keep kids interested — and they can learn while they explore.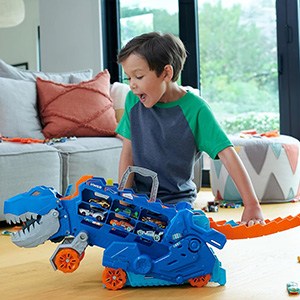 Hot Wheels, Hot Wheels City Ultimate Hauler and Stomping T. Rex
Cars meet dinosaurs, what's not to love?
Sold by Amazon
This T-Rex-shaped Hot Wheels transporter and race track is perfect for the dinosaur-obsessed. While it doesn't come with any cars, it holds 20 standard Hot Wheels cars. The back doubles as a race track.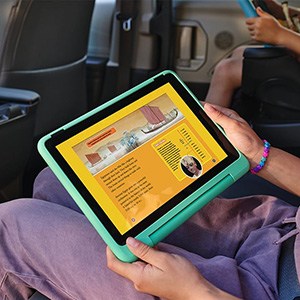 Amazon , Fire HD 10 Kids Pro Tablet
This affordable tablet is great for tech-loving kids.
Sold by Amazon
The ideal tablet for kids aged 6 to 12, it's affordable yet quick and easy to use. It comes with a 12-month subscription to Amazon Kids+, which offers a range of books, shows, movies and games free with the subscription.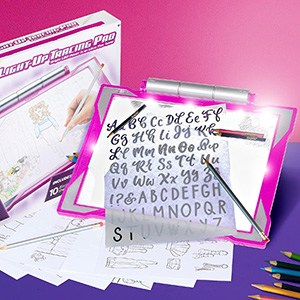 A battery-powered tracing pad that comes with everything a kid may need for tracing at home and on vacation.
Sold by Amazon
Little artists will love this light-up tracing pad. Not only does it make tracing easier, but it also works as an all-purpose lightbox for drawing. This makes it quicker to redraw and refine pieces, helpful when learning to draw.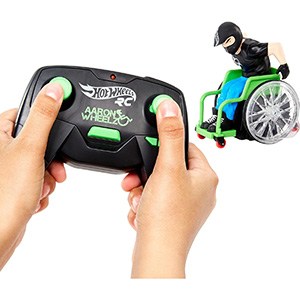 Hot Wheels , Aaron Wheelz Remote-Control Wheelchair
Fun to play with and great for representation.
Sold by Amazon
This remote control toy is based on Aaron "Wheelz" Fotheringham, the Wheelchair Motocross World Champion. Kids can zoom around and perform stunts with this RC toy, just like the real Fotheringham does in his wheelchair.
Want to shop the best products at the best prices? Check out the Daily Deals from BestReviews.
Sign up here to receive the BestReviews weekly newsletter for useful advice on new products and noteworthy deals.
Lauren Corona writes for BestReviews. BestReviews has helped millions of consumers simplify their purchasing decisions, saving them time and money.
Copyright 2023 BestReviews, a Nexstar company. All rights reserved.