Choose the right tools
IN THIS ARTICLE:
The right gear can make or break your cookout experience. A quality grill is the centerpiece, but it shouldn't be the only piece of equipment on your list. Barbecue-specific gadgets, food storage tools, and outdoor furniture and shelters go a long way toward the finest outdoor grilling session imaginable.
Grill types
There are several types of barbecue grills out there. Each has its strengths and weaknesses. When looking for the right grill, some basic guidelines can point you in the right direction.
Gas: The ubiquitous gas grill delivers the most convenient barbecue experience possible. Lighting and cleanup are about as easy as they come. Plus, it's easy to find a large enough model for your entire group without spending a fortune. Experts and owners alike praise Weber and Napoleon for making some of the best gas grills on the planet. Both companies also make some great charcoal models.
Kettle: These are some of the most iconic grills in American history. At their most basic, kettle grills are basically metal buckets for burning charcoal with a metal grille perched on top. They're most effective in the hands of experienced barbecue chefs. It takes know-how and a certain touch to reach and maintain the perfect temperature. They can also be especially cost-effective due to their simplicity. Char-Broil makes some of the most famous and effective kettle grills, though they're also responsible for other great styles.
Barrel: Barrel grills are traditionally made from a 55-gallon drum sliced in half vertically. They represent the biggest and beefiest option and can feed an army. The best require a big investment, but a quality barrel grill should last for years. Dyna-Glo makes some of the most dependable ones.
Kamado: If you only plan to cook for small groups and are willing to invest in a top-quality option that will last for years, consider a kamado grill. These versatile grills retain heat better than most other cooking apparatus. They allow for high-heat searing or all-day slow cooking. They're not usually ideal for large cookouts because kamado grills get expensive as the size goes up.
Dual-fuel: Dual-fuel grills are somewhat of a niche product. They're for the demanding barbecue enthusiast who insists on complete control of every part of the meal. The two types of fuel in the name are typically charcoal and propane. This lets you give some foods a high-heat sear with grill marks, while others slow-cook over coals to absorb all the aromatics of charcoal.
Pellet: These aren't traditional barbecue grills. Rather, they're partly automated smokers that use electricity to light wood pellets on fire and smoke what they're loaded up with. While the smoking process is different from traditional backyard grilling, it can be satisfying when done right. Traeger, the company that invented the original pellet grill, makes some of the best.
Portable: Not every cookout takes place at your home. If you're heading to a friend's house, state park, or tailgate party, you might want to take along a portable grill. They come in many varieties, including electric, gas, and charcoal. They rarely have the capacity of freestanding grills, an understandable tradeoff for portability. While small, they're perfect for grilling out at a campsite.
Grilling tools
You can't cook with your bare hands — at least, not safely or effectively. The right set of tools makes a huge difference in how easy your grilling experience ends up. Luckily, you can find a great deal of comprehensive grilling tool sets. You can also research your favorite grill tongs, spatulas, and grilling gloves to make everything as simple and safe as possible.
One way to ensure you have a great cookout is to prep every possible bit of food in advance. There's no easier way to lose focus and mess something up than trying to juggle too many tasks at once. Keeping a good set of food storage containers handy helps keep your prep work organized and clean.
Once your food is cooked, you still have to finish prepping and serving it. If you've slow-cooked a beautiful pork butt for pulled pork, for example, a pair of barbecue claws can help you shread it.
It's best practice to use disposable gloves when performing this all-important task. Not only is it more sanitary for diners, but pulled pork and shredded beef are awfully hot when they come off the grill or out of the oven. They're greasy, too, and you don't want to scrape pork fat out from underneath your fingernails for the rest of the week.
Smoking meats
Smoking meat isn't for everybody. It requires considerable preparation, patience, and trust in the laws of thermodynamics. Not to mention you need to wake up at or before dawn.
It's recommended you get some experience with a smoker before hosting a large cookout and relying on your brisket to come out tender and on time. A pellet grill is the easiest way to smoke meat, fish, and vegetables. To get the feel for what you're doing, though, a manual smoker is the way to go. In addition to their gas and barrel grills, Dyna-Glo's smokers have a good reputation for a reason. Similarly, Smoke Hollow makes many top-quality models that use either propane or electric heating elements. This can take much of the guesswork out of the process.
Alternatively, you can add mild smoke flavor to anything you grill with a simple smoker box. It's nothing more than a metal compartment for holding wood chips while you grill and keeping them from burning up right away. Technically, you can turn any grill into a smoker using one of these. Many older grills aren't built to retain the smoke effectively, though, and cleaning dense soot from a gas grill can be a nightmare.
To grill foods smaller than steak or burgers, such as chicken wings, shrimp, or your favorite vegetables, pick up a metal grilling basket. These let you manage tasty, bite-size pieces without letting them fall through the grill. They still deliver the direct heat needed for a delicious level of char.
FAQ
Is gas or charcoal better to cook with?
A. There's no right answer when it comes to outdoor grilling. Propane and natural gas burn more efficiently. This makes cleanup and maintenance easier. It's also simpler to maintain consistent temperatures with a good gas grill. So, if you don't have a ton of experience with charcoal, a gas grill might be your best bet.
If you're willing to practice and gain experience with charcoal, it can have a profound effect on the food you grill. Juices and seasonings drip from your meat and vegetables onto blazing hot coals. The resulting vapors give subtle and complex flavors that gas grills can't replicate.
And if you want the best of both worlds, you can always opt for a dual-fuel grill.
What kind of furniture is best for a cookout?
A. It partly depends on the weather. If you're in a high-humidity area with lots of heat and bugs, consider a rugged party tent, ideally with mosquito netting. If heavy winds won't be an issue, you can get by with a lighter-duty camping canopy.
Everyone will need somewhere to sit and eat. Anyone outfitting their backyard or patio for summer gatherings should consider an outdoor dining table. Those putting together a portable or pop-up cookout are better served by one or more durable outdoor folding tables.
When it comes to the grill itself, a few key pieces of equipment can protect it during and after the event. A solid grill gazebo keeps the cook and their tools out of the elements. A dependable grill light can be helpful to the cooking experience after dark. Finally, once your grill is clean and cool, a rugged grill cover protects it from the elements until you're ready to fire it up again.
How do you make the best homemade burgers?
A. Grind and season the meat yourself. Start with a decent cut of chuck roast and put it through a quality meat grinder. Season it properly because the spices you use require a combination of heat, moisture, oil, and time to fully develop. Consider a premium premade spice blend, but don't be afraid to experiment with your own recipe.
Paprika, garlic powder, onion powder, and black pepper are the most common spices found in burgers. You can also get exotic if you like. Ingredients such as cumin, hot smoked paprika or ground chipotle pepper, Worcestershire sauce, and even ground breakfast sausage can have guests begging for your secret recipe.
Best grills for a cookout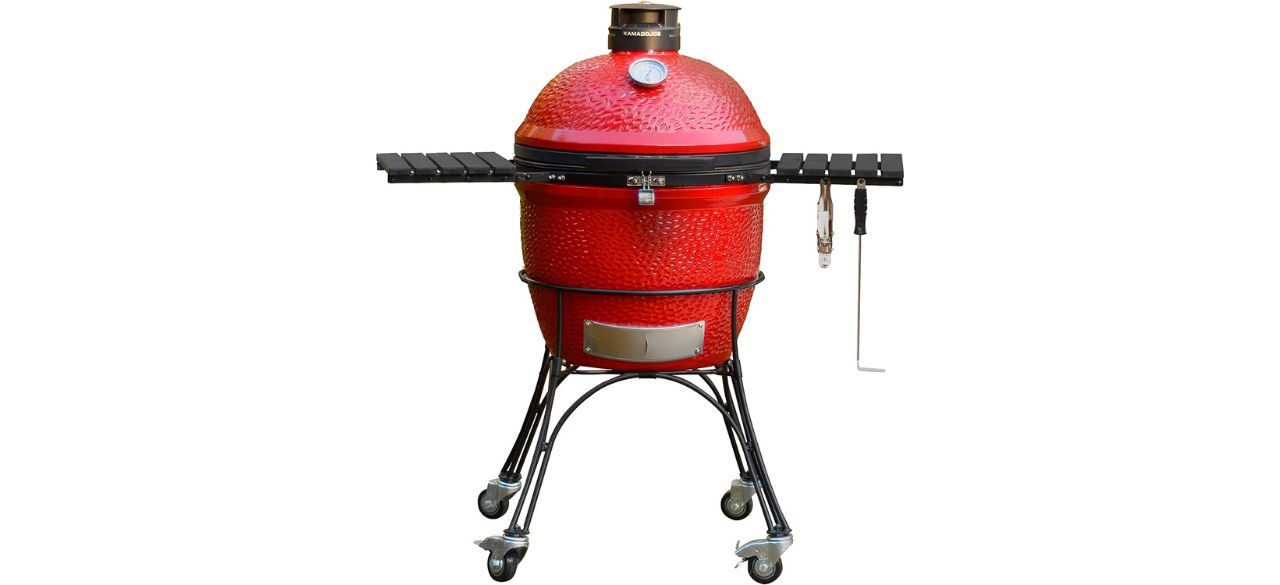 Kamado Joe Joe II Charcoal Grill
This has features such as half-rack cooking and a cast-iron shell.
Sold by Amazon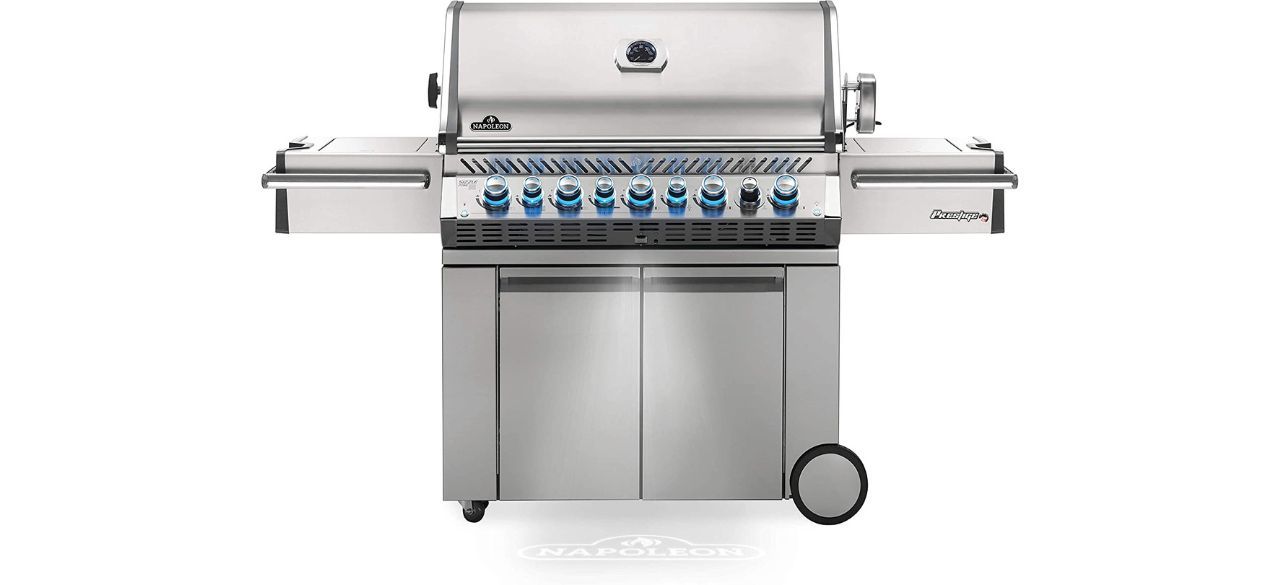 Napoleon Prestige Pro Gas Grill
This grill has a staggering max heat output of 90,000 Btu and a large cooking area.
Sold by Amazon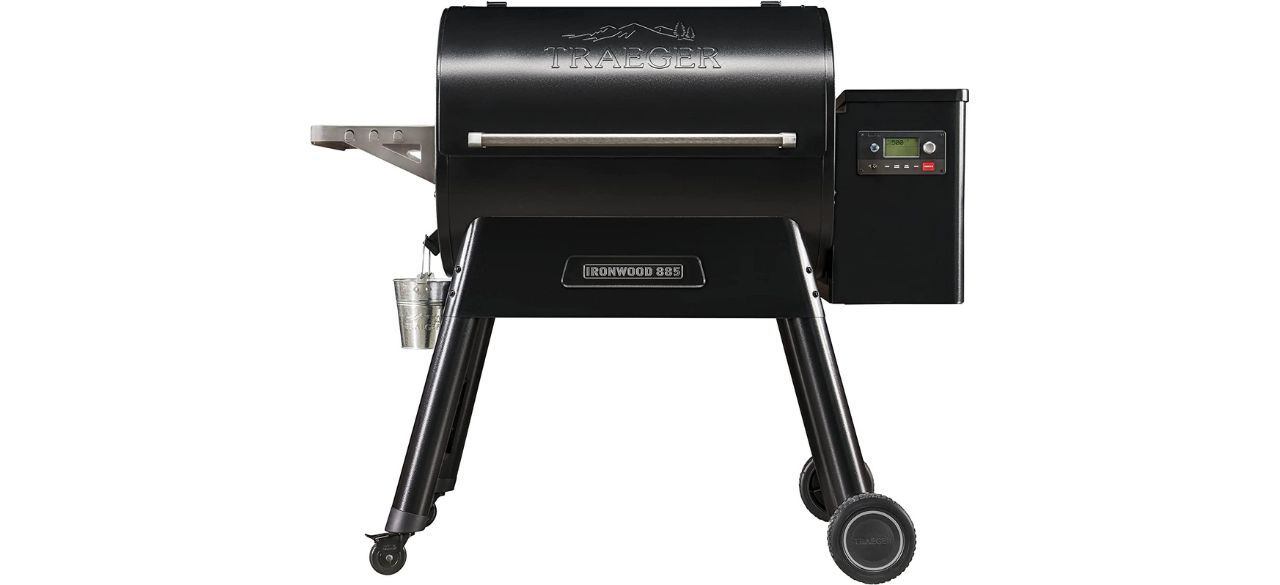 Traeger Ironwood 885 Wood Pellet Grill And Smoker
This grill has several smart home features.
Sold by Amazon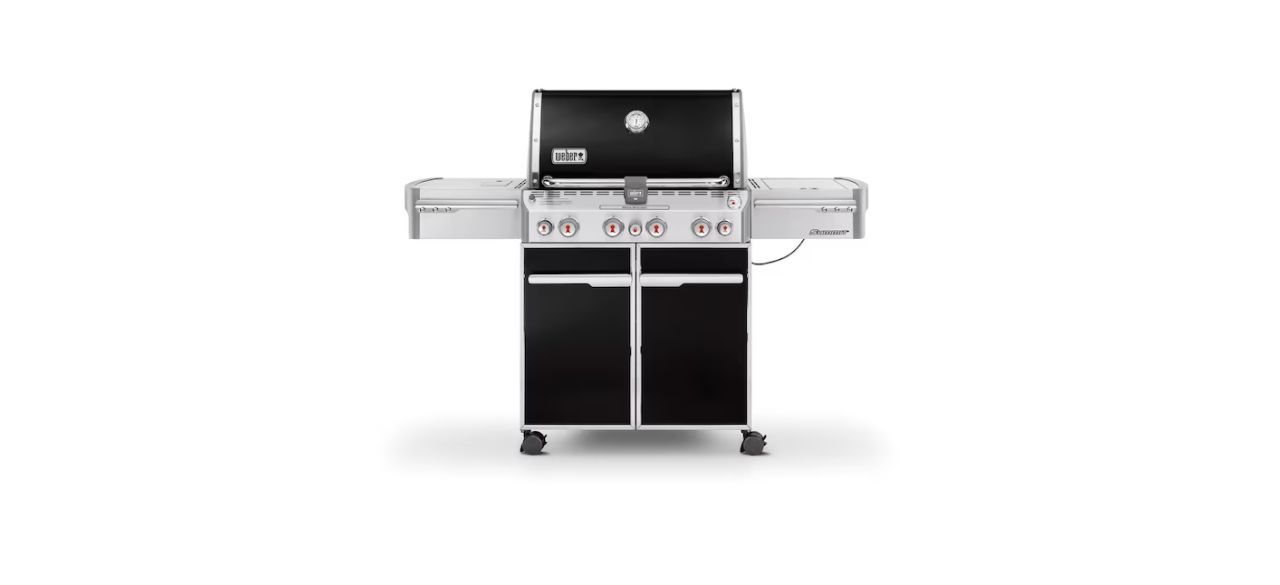 Weber Summit E-470 Propane Grill
This is more than a grill. It's also a rotisserie and smoker.
Sold by Home Depot
Want to shop the best products at the best prices? Check out Daily Deals from BestReviews.
Sign up here to receive the BestReviews weekly newsletter for useful advice on new products and noteworthy deals.
Chris Thomas writes for BestReviews. BestReviews has helped millions of consumers simplify their purchasing decisions, saving them time and money.
Copyright 2023 BestReviews, a Nexstar company. All rights reserved.